As you are all aware that UPTU/AKTU conducts examination for various courses such as engineering, pharmacy, architecture and management courses. So, the application forms have been released on 24 Feb 2016 via online mode on the official website of AKTU. For those who want to appear in UPTU Entrance Exam 2016(UPSEE). UPSEE is one of the very reputed exams of India.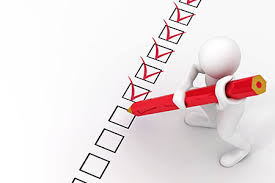 UPSEE 2016 Eligibility
Eligibility consists of academic qualifications, domicile and other criteria are required for appearing in the entrance exam. Aspirants must fullfill the eligibility criteria and the important guidelines for the UPSEE exam 2016.
For admission in B-tech first year, candidates must have passed intermediate examination from UP board, CBSE board, ISE board or from any other equivalent university or board.
The students must have secured 45% and 40% for SC and ST category candidates respectively. Physics, Chemistry and Maths should be the compulsory subjects taken without any grace marks.
The students who have passed 10+2 and have gap due to preparation can also give the examination for 3 times in the successive years for admission in first year.
For the students of other states only, 10% of the total sanctioned seats are available to take admission in private institutions. These 10% seats will be filled on the basis of combined merit of UPSEE 2016.
There are also criteria for NRI candidates, they may get direct admission on 5% of total intake in Government aided and Private Institutions of Uttar Pradesh having approval from AICTE. The 15% seats in private institutions are reserved for direct admission under management quota. The vacant seats in B-tech, B-Pharma courses after UPSEE 2016 counseling shall be filled within 15 days of the last date of counseling at institutional level firstly by the qualified candidates of UPSEE 2016 who fulfill the eligibility criteria of the vacant seats.
Thereafter, if any, seats will be fulfilled by such candidates who have qualified the examination with minimum 50% marks without any grace marks.
So, who have passed 10+2 and are going to appear this year for UPSEE 2016, don't panic, stay focused to your syllabus and don't let your mind to lose confidence. Try to get under 3000 general rank to get government colleges. Approximately 40 days are left, don't panic start practicing. If you have any query regarding UPSEE 2016 Exam or anything else, leave a comment below we will reply to you at the earliest.
To know about UPSEE 2016 Exam Syllabus: CLICK HERE
All the very best!
 -Aishwarya Gupta