Digital Marketing is really a hot niche these days. People have been exploring a lot of career opportunities in Digital Marketing. UPTU Khabar is taking this initiative to bring lot of opportunities for UPTU students.
Editsoft Digital (association with UPTU Khabar) is bringing Google certification course for Digital Marketing. If you are willing to get job in Digital Marketing profile, you can apply for this Digital Marketing Course here :
Course Details :
Course Modules :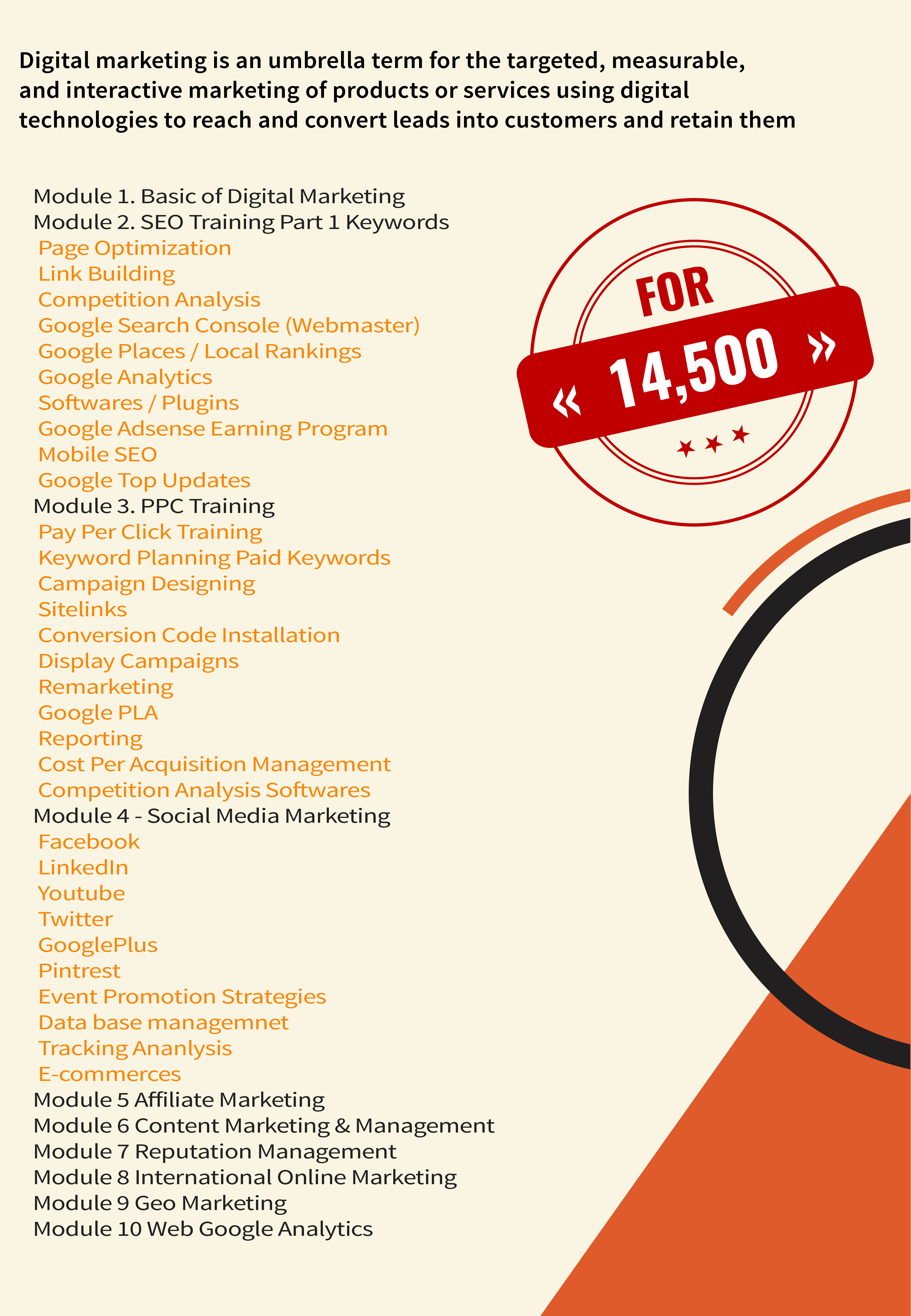 Why Digital Marketing Course ?
With the growing technology when everything has come online, Digital Marketing has huge potential as a market share. Most of the businesses are now solely dependent on online marketing. If you are able to cope up with this change and get the required skills, you will be able to survive in the competition and have a better career.
As per current scenario, Digital Marketing field is new in India and hence has there are not much job seekers available in the doamin. However there is continuous demand in the field. In short, there is huge demand but less supply. This is an advantageous situation if you talk of employment in Digital Marketing Field.
Also Digital Marketing is not only helpful in getting you a job, but will also make you aware of how businesses works and how can you contribute towards it's growth. If you plan to launch a startup or already have it, then you must have Digital Marketing skills in you to give a strong boost to your startup growth.
Course Fee and duration :
This course can be availed by paying Rs 14,500 (Inclusive of all taxes)
This course will have total 72 hours duration which can be covered as per your time flexibility (Weekdays / Weekend / Online)
Decided to Join ?, Get in touch with us :
Fill the form below. One of our team member will get back to you to have proper interaction with you and make you aware of the further process.