Hello everyone, all those candidates who are appearing in UPSEE counselling 2016 for them we have come up with some information. As per as the latest news UPSEE is done with the round two counselling and seat allotment result of round two also has been released. After round two, UPSEE comes with the procedure of round three which includes new registration to all those who haven't registered themselves yet, choice filling, documents verification , acceptance of seats or withdrawal. This third round is special because it allows only those students who belong to SC category , of all streams and all those who did not attend round one or round two. The UPSEE third round of counselling 2016 is starting from 14 July 2016 and it will end up on 20 July 2016.
Before moving to the round three of counselling,we must know the various rounds UPSEE counselling holds-
1.Round 1&Round 2:
All those students who have qualified UPSEE-2016 belonging to all the streams may participate in these rounds.
2.Round 3:
Only those students can participate in this round who belongs to SC category, or those who did not participate in round 1 and round 2.
3.Round 4:
This round is held for those students who did not participate in round 1,2or round 3. Candidate belonging to any stream may participate.
4.Round 5:
This is the special round of UPSEE counselling and is only conducted if the vacant seats are available in it with a condition that only the already registered candidates will be allocated seats.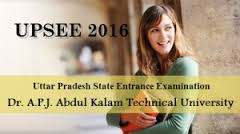 UPSEE counselling 2016, round 3 :
New registration for UPSEE counselling 2016 for candidates who belongs to SC category are starting from 14 July  2016 and will last till 15july 2016.This special third round is also for those candidates who did not participate in round 1 or in round 2.
Counselling registration fee needs to be deposit through debit card or credit card by net banking till 14-15 July 2016.
After registration and fees deposition, candidates are allowed to make choice for their college. Date 14 July and 15 July has been assigned for seat matrix and choice filling.
Students need to verify their documents which can be done only at the UPSEE 2016 verification centres .You can check your nearest  documents verification centre from the website. Last date for UPSEE counselling round 3 document verification is 15 July and 16 July 2016.
Seat allotment result of round three will be announced on date 19 July 2016.
All those candidates who are satisfied by the seat allotment result can accept the seat on date 19 July and 20 July 2016.
Candidates who are not satisfied by the seat allotment can also opt for options like float or withdrawal on date 19-20 July 2016.
UPSEE 2016 counselling procedure:
Step 1-Registrations-
The eligible qualified students have to register for UPSEE counselling 2016. Registrations can be done in every Round except the fifth round.
Step 2-choice filling-
Candidates have to submit the choice for the course and the colleges.
Step 3- Document verification-
When the candidate is done with choice filling they need to report  to any UPSEE verification centre.
Step 4- Seat allotment-
Once the candidate is done with above formalities ,the UPSEE 2016 seat allotment result will be released.
Step 5- Confirmation of seat-
The candidate have to confirm or leave the allotted seat.
This was all about UPSEE counselling 2016 , if you find any query regarding UPSEE counselling 2016 ,let us know we will surely provide you with the solution.