The ongoing time is the time of examination  when the entrance examination for the majority of the courses are conducted across the various Universities of India. AKTU is the renowned University of Uttar Pradesh state, which stands for the Abdul Kalam Technical University and it also conducts its exam during the same time of the year.
UPSEE is the entrance examination of the AKTU which stands for the Uttar Pradesh State Entrance Examination. It is conducted every year in order to grant the admission to all the aspirants who are looking forward to get the admission into this University.
There are the several of the colleges which are affiliated under the AKTU University where the aspirants seek their admission by qualifying the UPSEE exam and getting the required rank.
This year the UPSEE exam is scheduled to be held from the 15 April 2019 to 21st April 2019 which means the exam is scheduled to be held for almost a week across the various examinations centres of the state.
The admit card of the UPSEE exam has already been updated at the website and the candidates are advised to download their admit card soon in order to appear in the examination.
Here below we are listing down the important dates for the UPSEE exam schedule 2019, which would help you to get the whole schedule at one place.
You can keep this schedule with you for your easy reference.
Opening Date for UPSEE 2019 Online Registration- 23 January 2019
Closing Date of UPSEE Registration- 25 March 2019
Last Date of Fee Submission- 26 March 2019
Period of Making Correction in UPSEE 2019 Registration Form- 16 March to 28 March 2019
Date of Issuing the Answers Key- Few days later after the examination
Date of Result- Last week of May or the first week of June 2019
Counselling Session- In the month of June&July
So, this is the complete schedule of the UPSEE 2019 exam schedule which you need to keep in your consideration while appearing in the examination. We advise all the candidates to keep their admit cards handy and then appear in the examination at their concerned dates.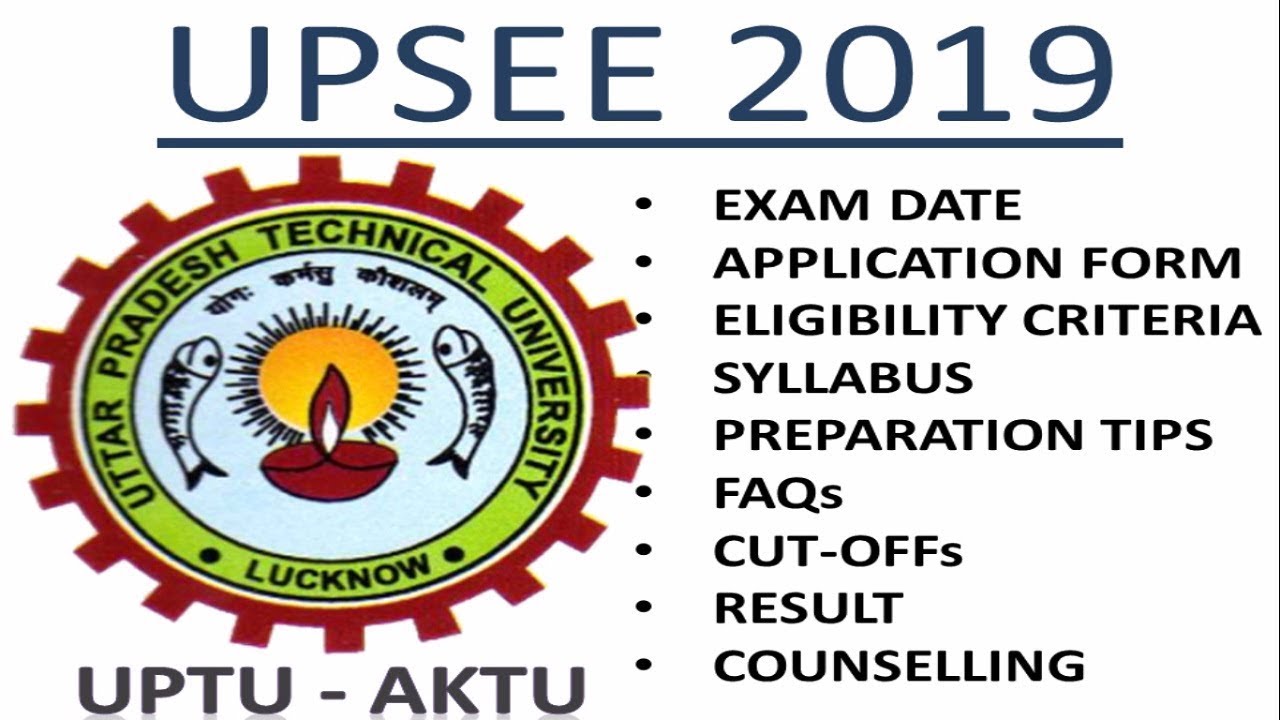 The candidates who qualify the UPSEE exam will be then eligible for the counselling session of the University. In the counselling session they will be alloted the colleges for the admission on the basis of the ranks as have been scored in the UPSEE exam.