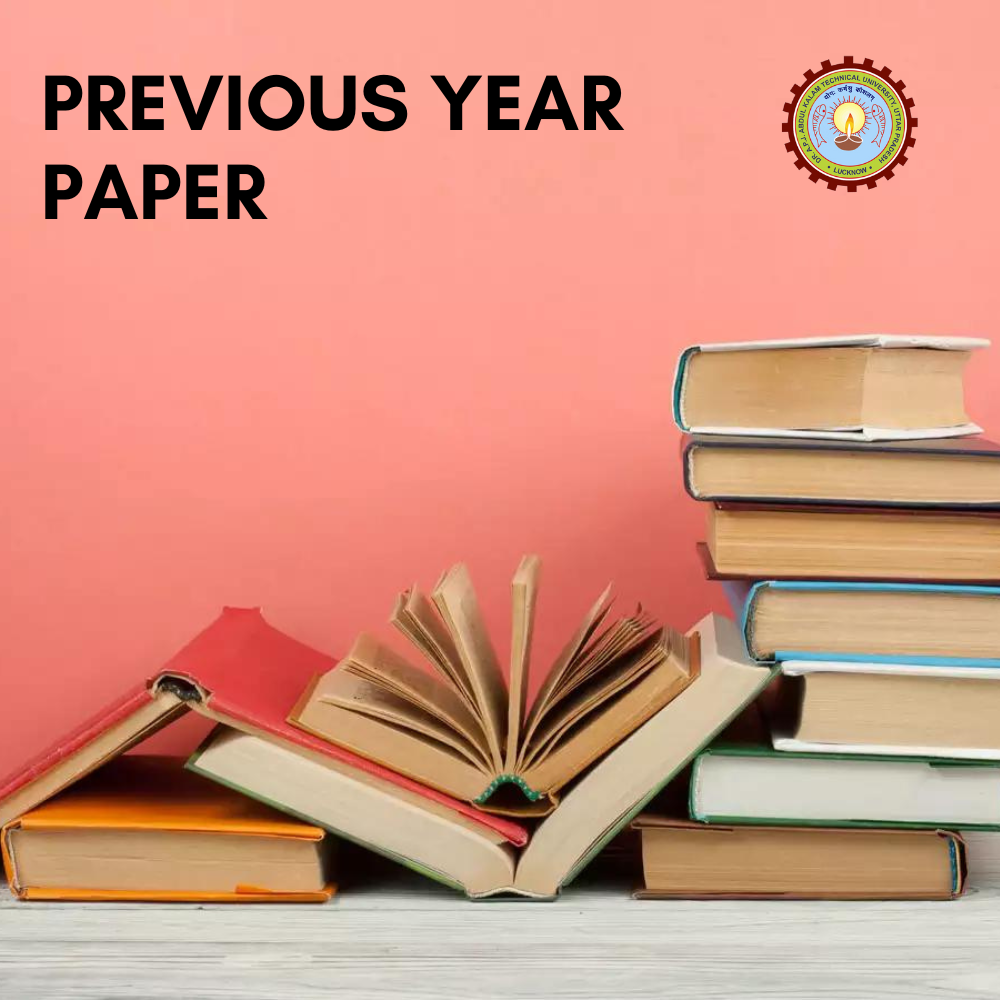 Looking for comprehensive study materials, including AKTU Notes and AKTU Previous Year Paper , for your AKTU B.Tech subjects? Look no further than UPTU Khabar! We are excited to provide you with a valuable resource that will support your academic journey.
AKTU Previous Year Paper are invaluable resources for exam preparation. They offer several benefits to students in a concise manner:
1. Exam Pattern Familiarization: Solving previous year papers helps students understand the structure, format, and types of questions asked in exams. This familiarity enables them to plan their study strategy and manage time effectively.
2. Question Trends: Analyzing previous year papers allows students to identify recurring question patterns or topics that are frequently covered. This knowledge helps them prioritize their revision and focus on important areas.
3. Time Management Skills: Attempting previous year papers under timed conditions improves students' time management abilities. They learn to allocate time wisely for each section or question, ensuring they complete the exam within the given timeframe.
4. Self-Assessment: Solving these papers enables students to assess their knowledge and understanding of the subject. They can identify strengths, weaknesses, and areas requiring improvement. Evaluating their performance against model answers helps them understand examiners' expectations.
5. Practice and Confidence Building: Regular practice with previous year papers boosts students' confidence. It familiarizes them with the exam environment, enhances their problem-solving skills, and instills a positive mindset for the actual exams.
6. Identifying Knowledge Gaps: Previous year papers highlight areas where students lack understanding or struggle to answer questions. Recognizing these knowledge gaps directs their focus towards specific topics that need revision and clarifications.
7. Predicting Exam Questions: While exact predictions are impossible, studying previous year papers provides insight into question scopes and varieties. This helps students make informed guesses about potential question areas and adjust their preparation accordingly.
It's important to supplement previous year papers with a comprehensive understanding of concepts, textbooks, and reference materials to ensure thorough exam preparation. From below you can download the old question paper of various subjects for AKTU B Tech 3rd Year.
You may like : B Tech 2nd Year PYQ | B Tech 1st Year PYQ
Ankit Sharma is the Chief Editor at Uptu Khabar. He is passionate about new age digital marketing tools and their integration with the AI.