Content Writing has become one of the most promisingly paying jobs around the globe. A study shows that an average content writer earns over a $6,000 month (globally.)
Just like a good income, this field provides; it demands equal competitiveness to get into and maintain the profession.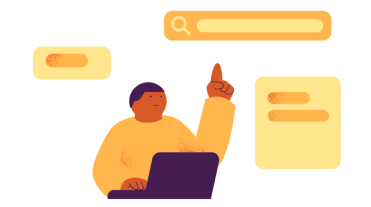 It is normal to have relevant skills but not get a job in most professions today. The same is with the content writing profession. 
But you don't have to worry about it. That is because you are reading the right article where you will find valuable insights and tactics to get your required content writing job.  
So, let's discuss the process and things you have to follow to get it done. 
Beginning with… 
1. Determine Your Niche:
Not knowing what you are good at writing about is like being a bat in the battle of mammals and birds.  
You'll get nowhere, especially in finding a content writing job, if you don't know what kind of content, you're good at writing about.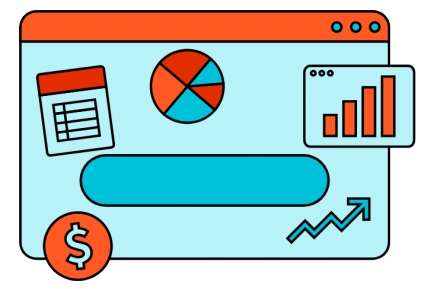 The field of content writing, as mentioned earlier, is very competitive. You have to be an expert in a specific niche if you are serious about finding a job. 
Let's discuss the major niches there that you can categorize yourself in (possibly): 
Copywriting

 

Digital Marketing

 

E-Commerce

 

Cryptocurrency 

 

Technical writing

 
The reason why you have to define a niche is that most of the clients (and employees) look for writers with specific expertise. Having experience in specific niche/s can help you look for relevant jobs and save you a lot of time. 
2.Generate High-Quality and Unique Content:
Once you have determined the niche you want to pursue in the content writing career, now's the time to produce relevant content. But not just content. You have to start creating high-quality and unique content. 
The reason is pretty simple. Why would someone hire you when there is a lot of competition going around in the content writing profession? They should hire you because you create content that stands out and provides value both to the client and the readers. 
That is the main reason why you are to create high-quality and unique content. Doing so is very easy.  
Just make sure you write simple and easily comprehendible content with proper relevant information.  
One thing that most of the clients do not appreciate is copied, or in other words, plagiarized content. This means that you have to make sure you start creating unique content that you would add to your portfolio later (or even send the clients.) 
The only way to determine your content is unique is by checking it through a plagiarism checker. These tools match your content with a huge database of published content and indicate the matched parts. You can edit or remove these parts according to your requirements. 
3. Build a Strong Portfolio:
Building a strong portfolio is as important as choosing the right niche. Having a strong portfolio will help potential clients to see what kind of services they will be getting from you.  
If you are the one that is reaching out to employers, a strong portfolio will help you craft an effective resume that will increase your hiring possibilities.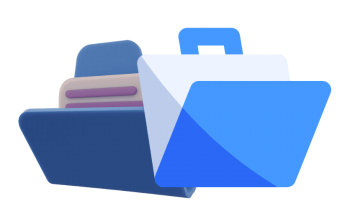 Building a strong portfolio is very easy. You just have to keep a few things in mind while doing so, which are: 
Include an effective introduction that includes basic information about you and the purpose of what motivates you to be a writer (it will create a positive impact.)

 

Include the best work you have done in writing.

 

You can choose different niches you are good at writing about to showcase the diversity of your skills.

 
Your portfolio does not have to be definite. You can tailor the information according to the job requirements that you are applying for. 
4. Search and Apply for Content Writing Jobs:
Now that you have determined your niche and modified your portfolio accordingly, it's time to search and apply for content writing jobs.  
There are basically two types of jobs that you will be looking for. It can either be an on-site job (in office), or a freelance job.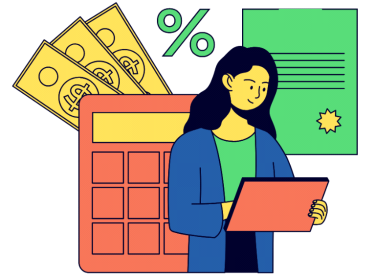 There are many online platforms to apply for both of these job types. Although this depends on the region you are applying from. The global platforms for finding both on-site and off-site jobs are as follows: 
Indeed

 

LinkedIn

 

Monster

 

CareerBuilder

 

Upwork

 

Freelancer

 

Fiverr

 
Simply go to the platform you find the most convenient, search for the content writing jobs, and start applying. Make sure to apply for multiple jobs to increase your hiring possibility instead of one. 
5. Build a Strong Social Network:
Besides directly applying for the content writing job, another thing you can do to get hired in the respective is attract the clients yourself. You have to have a strong social network to do so. The network is your net worth these days, after all. 
You can have an active social media presence in various online writing communities where you can find like-minded people to share your experience with. This can be helpful in building relationships with different people who can help you find a writing job.  
This can also be helpful in staying up to date with the latest trends and opportunities in the content writing field. You can, then, tailor your portfolio, or might even get an expert in another niche, to help you find a good writing job.
6. Fix a Reasonable Pay Rate:
Last but not least, fix a reasonable pay rate to increase your chances of getting hired for the content writing job. You have to keep a standard not so high and not so low to force potential clients to hire you.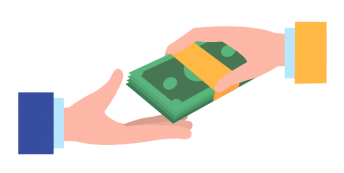 You cannot ask for $1000 for a work worth $300. This means you have to enhance the quality of your work according to the pay rate you ask from the clients.  
If you provide work well enough, the client will pay you your demanded salary without hesitation.  
That's the reason why you have to fix a reasonable pay rate to get yourself hired in a highly competitive profession like content writing. 
Conclusion:
Just as handsomely as the field of content writing pays you, getting hired is equally a difficult process. You have to consider things like choosing a specific niche, building a strong portfolio, etc., in order to find your required job in this highly competitive profession. 
We have provided a comprehensive note on the things you have to follow to get hired for a content writing job. Following these steps will most likely get you the writing job you always wished for. 
Ankit Sharma is the Chief Editor at Uptu Khabar. He is passionate about new age digital marketing tools and their integration with the AI.