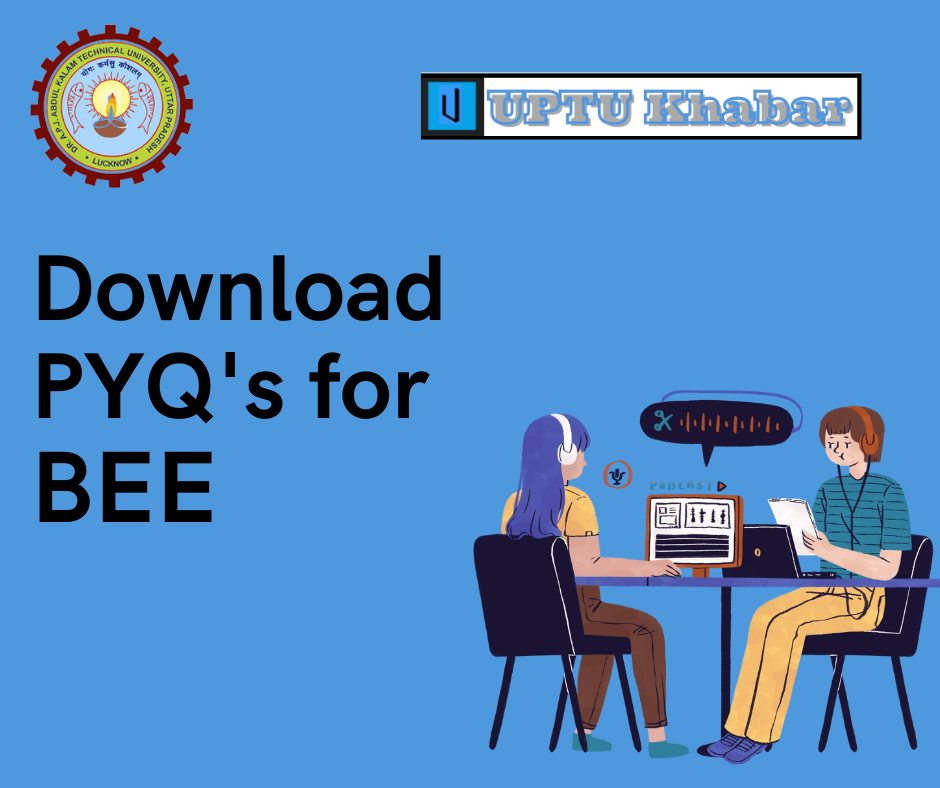 Basic electricals refers to the study of electrical circuits and components. It covers topics such as Ohm's law, Kirchhoff's laws, capacitors and inductors. Some of the most common electrical components are:
Resistors • Capacitors • Inductors • Switches • Transistors • Diodes • Integrated circuits
Electrical circuits are used in a variety of electronic devices in our day to day life such as radios, TVs, phones and computers. They are also used in more complex systems such as aircraft and spacecraft.
B. Tech. First Year all Previous Year Paper question are available for you. UPTU KHABAR provides you the previous year question papers of AKTU UNIVERSITY to score better in your examinations. Solving Previous Year Papers is one of the best option because the questions from the past year paper repeats itself upto 85%, and that's very enough to score high in your examinations. UPTU KHABAR facilitates you to evaluate your performance and helps you to prepare well for the AKTU UNVERSITY examinations. For more update regarding the syllabus you can visit here.
Here we are providing you the Previous Year Question papers of Basic Electrical Engineering for last few year.
Solving previous year papers enhances your time management skills and enables them to manage time effectively during the examination. Solving PYQs helps the student to evaluate their performance and helps them to write answer more accurately.
For downloading the previous year papers you can visit here.
Ankit Sharma is the Chief Editor at Uptu Khabar. He is passionate about new age digital marketing tools and their integration with the AI.