Hello everyone, as you all are aware now about our new program for the students AKTU ELITE PROGRAM. Here i am going to describe about the program, its benefits and registration process in much more detail.
What is AKTU Elite Program?
From the past two years, UPTU KHABAR organises events that is for the students and by the students, for which we create a team of students whom are called as AMBASSADORS. So this ELITE is nothing other than AMBASSADORS, just we gave it a new look.
AKTU Elite Program is a enhanced version of Ambassador program. Here we are providing students a new way of thinking so that they can learn new skills and can master in it. So AKTU Elite is much more "CAREER ORIENTED PROGRAM".
Benefits of being an ELITE
There are lots of benefits that are being offered to a student after he/she is a part of AKTU Elite Program:
Career Boosting
Corporate Experience
Live Projects
Certificates
Monetary Benefits
Wonderful work culture
How to Register for AKTU Elite Program?
Below is the stepwise procedure to register for the AKTU Elite Program
Step:1. Here is the direct link provided for the AKTU Elite registration, you need to click on the link. After which a page will be appeared as shown below. REGISTER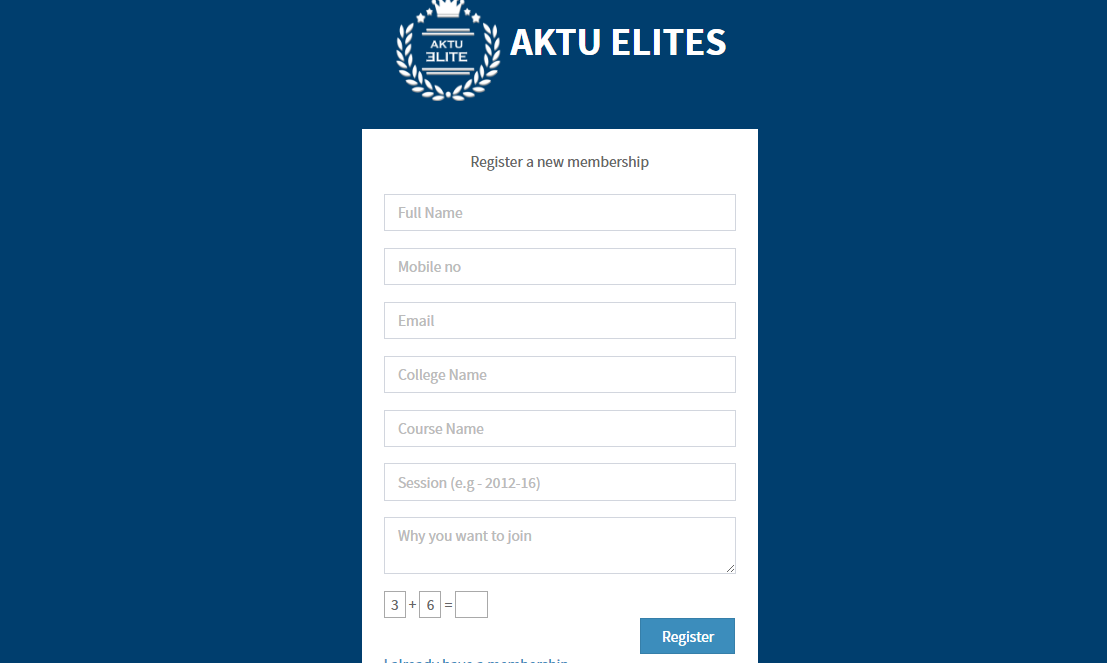 Students need to fill in their details in the above form and click REGISTER
Step:2. After clicking on register, a new page will open in which students need to update a profile picture and some details, with that they need to fill a very important detail: FIELD OF INTEREST
The fields that are included are:
Creative Writing
Graphic Designing
Web Designing
Digital Marketing
Sales and Marketing
Search Engine Optimisation (Google ranking techniques)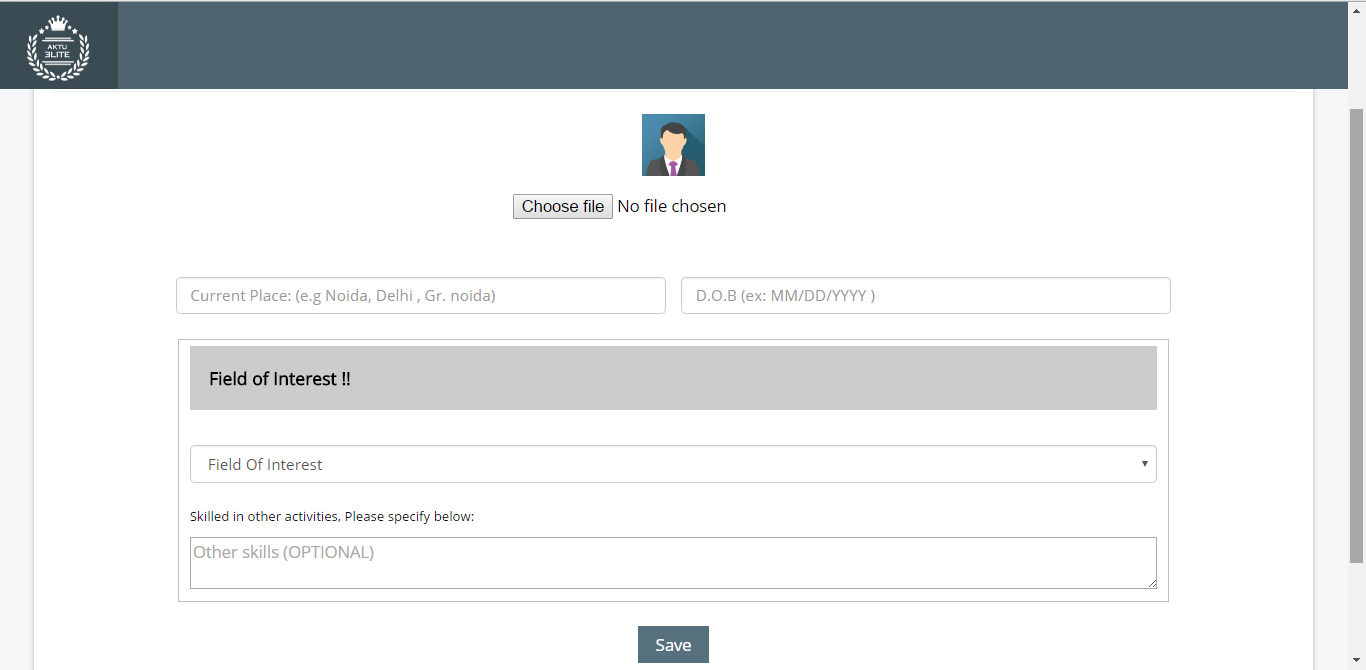 Step:3. After completion of second step and after clicking save, an activation mail will be send to your provided email id, you need to login in your mail id and activate your account. In your mail a password will be provided, which you need to use to login into your AKTU Elite Account as shown below.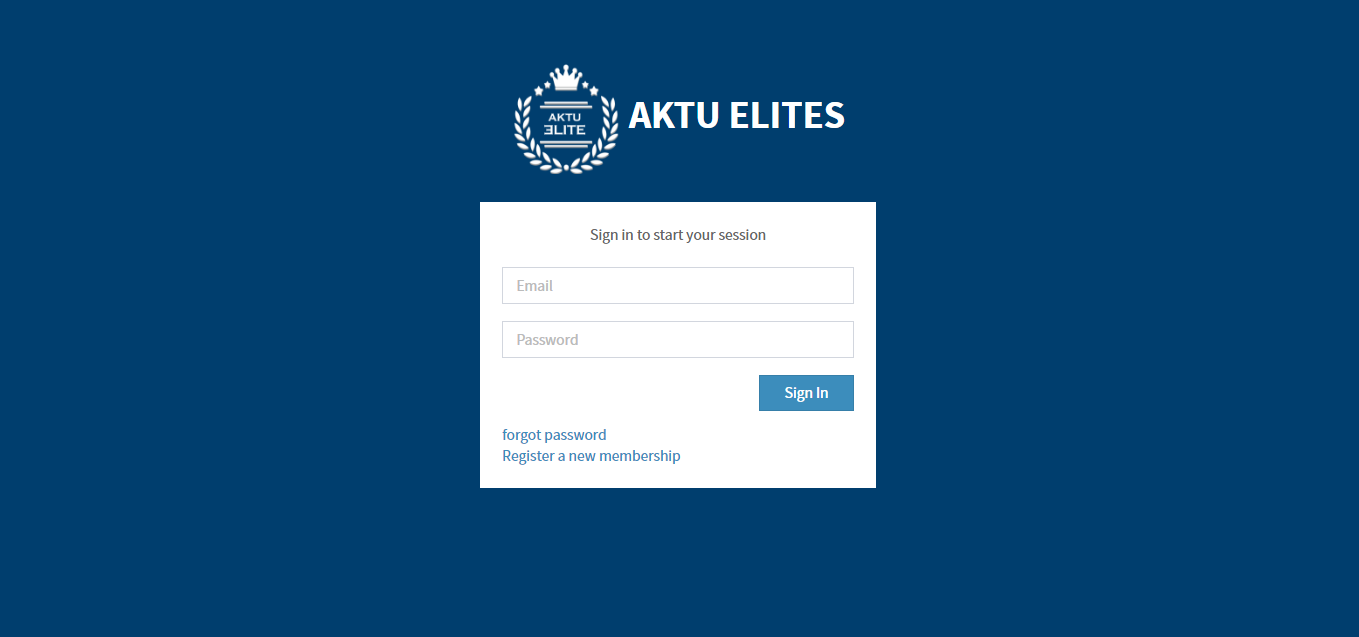 You need to login here
Step:4. In this last step, as you will login you will be redirected to AKTU ELite Students dashboard, there according to your field of interested  a task have been assigned to you, you need to complete that task  and submit their as per the instructions provided there.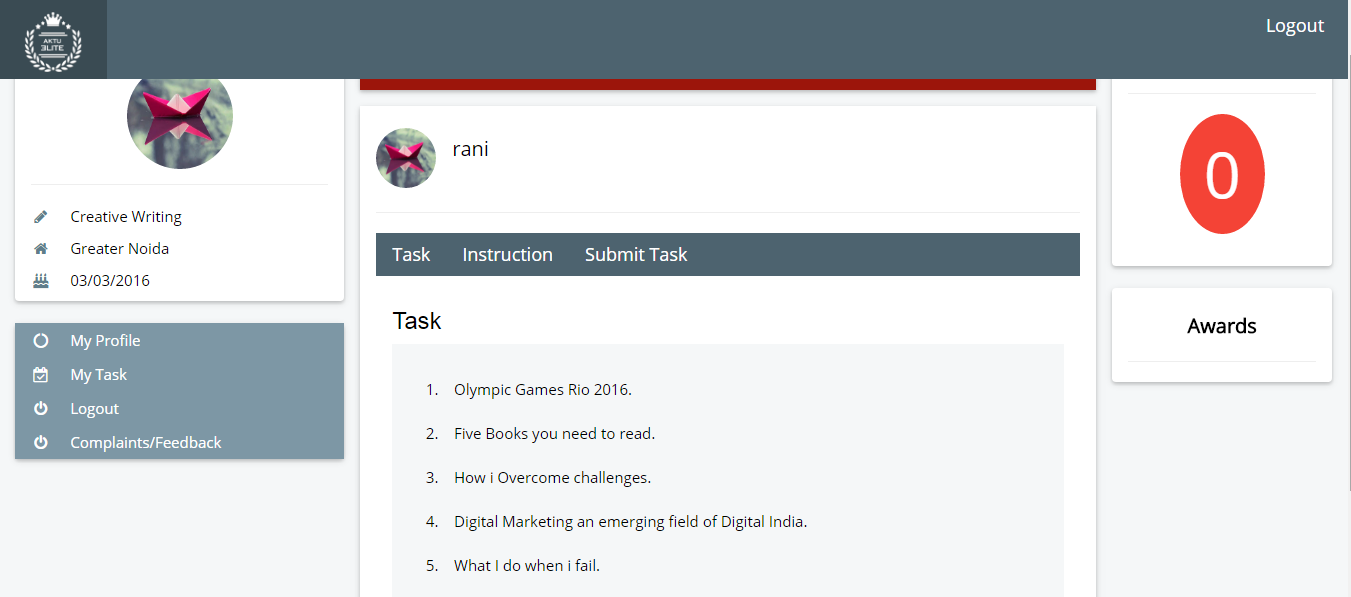 So guys, don't hestitate or stop yourself, give yourself a chance. As this is change we all need
REGISTER TODAY: REGISTRATION LINK
If you have any query regarding AKTU ELITE Program, leave a comment below we will reply at the earliest.