Age Is Just A Number
January 16, 2016 by Ayushi Mishra
Hello everyone, here I am sharing with you all about "Ishita Katyal" who proved this fact right that age is just a number. A 10yr old girl who had done wonders in such a tender age. She has become the youngest Indian to speak at the TED Youth Conference in New York on 14th November 2015. She delivered the talk on "What do you want to be now"? At this age how many us have done such things? She has become an inspiration for all of us and proved that if one wants to achieve something then age is not a boundation.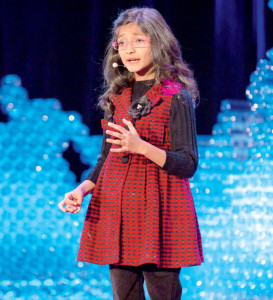 Journey of Ishita
Ishita Katyal is student of Vibgyor High School in Balewadi. She lives in Pune. Her way to TED New York began when she attended an event organized by TED Pune. She enjoyed the session there very much and she was full with curiosity and asked the organizers if she could also be the part of their team. The organizers responded positively but with a condition that she had to clear two rounds of Skype interviews conducted by Global TEDx volunteers.
She successfully cleared both the rounds and also became the youngest youth organizer in the Asia Pacific region. She gave a speech in Bhilwara on "Why you don't have to wait till you grow up". And then she was also invited to speak at New York. However while speaking in NewYork, facing an international audience was very challenging. But Ishita came out with a flying colors and confidence.
In an interview Ishita's mother told that "Ishita is very clear about what she wants. She didn't hesitate for even a second. The whole trip was sponsored by TEDx. At the main event, when she stood on the stage to speak, I felt nervous because she was the youngest and had to speak without holding any paper in her hand. But she spoke well,". Surely Ishita's parents will be feeling proud that they have such a talented daughter.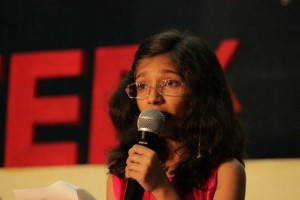 Not only this  Ishita is also an author. She wrote a book called 'Simran Diary' at the age of 8. And she also loves to play basketball. Ishita gave an important message that irrespective of age, children can do wonders and parents should always encourage them.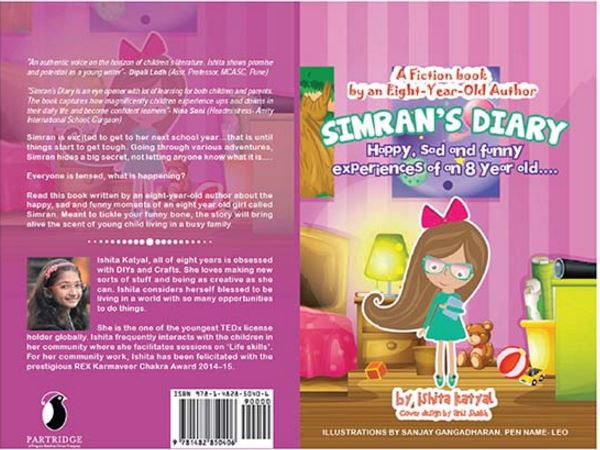 Years of experience only, cannot make one to achieve their dreams. So if you also something in your mind to do or to start with do it right now. Don't think that you are late to start. As age is only just a number…….Here is a video of her speech delivered at Bhilwara. This was all from my side. If you any queries or suggestions you can leave a comment below. I will reach and reply at the earliest.