How to get Good Marks in UPTU semester Exams
November 27, 2014 by Ankit Sharma
Five Study Tips you should know
This piece of article is to make some sense on how to score Good Marks in UPTU. With the onset of this coming cold session hear comes the session of exam's. Most of you have been preparing to write up your final sessional or Pre University Exam.UPTU has also announced the dates for the semester exam.
You can check it here at ( Link of Circular)
Here we bring Five best Study Tips which will help you in studies and grab good marks.
1.Get your Weapon:
Here I don't mean that you should get guns or knives as they are weapons of war.
But our Fight is with the exam so get your note's; book's  and syllabus.
Having them at one place will not disturb you much and will give you a peace of mind.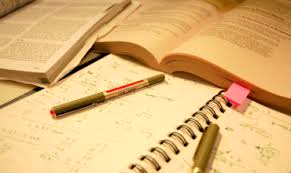 2. Right Place, Right Time
It is often said that being at the right place at the right time is luck.
So why dont you put your luck in our studies.Select a proper place
where you are confertable and calm. Also select a proper time which
will help you in time management.
3.  SWOT Analysis
It might be a sound new for B.tech guys but MBA walla are familier with this.
SWAT analysis means STRENGTH, WEAKNESS, OPPURTINITEES, THREAT.
You should make proper analysis of every subject. You should know  what
you know regarding subject. How much unit you know and what is your weakness
in that subject. After this analysis you just  need to focus on topics which you dont know .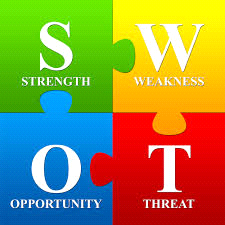 4.  Make your own note's:
Yes you heard it right . You have to make your own notes. Most of us have just photocopyof the Topper/Padhako baccha Copy or your teacher gave it. But it is a fact that our brain recognise our own writing and it is easy to remember it for long time.Apart from thatyou did not need to make the lenghth fair notes but you can make a small to the point notewhich will help you in final brush up.It is very help full in numerical based subject.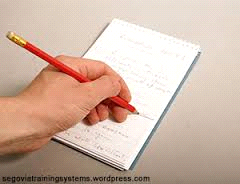 5.  Group Study:
Group is not just only for Masti or Bunking.A group study is very nice way to study.Also it
will help you to get your doubt clear and also to have some fun while studing.
But attention group study strictly means study in group.
Hope this will help you a lot for preparing up for the exam.
And some of you guys might be under pressure of exam so for them i just
need to quote a famous saying  of Thomson
" A piece of paper cant decide your future"
Now go and study.
Thank you for visiting UPTU Khabar.