CEE Organises Cyber Olympiad and Leadership skills Contest for UPTU Students
November 2, 2014 by Ankit Sharma
Cyber Olympiad and Good Governance & Leadership Skills Seminar for UPTU Students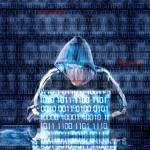 UPTU has started raising it's standard by collaborating with good government and private organisations to let students involved in technical contest and improve their skills and grow the standard of UPTU and it's affiliated colleges. This time CEE (Confederation of Education Excellence) has come into action by organising following contest among UPTU Students. You can have a look at them and participate in these contests accordingly :
Intel – National Level Cyber Olympiad :
Entry fees is Rs 150 per student. For each participation students will be getting certificates from Intel and Winners shall get Laptops, tablets and watches. Mode of test can be online / offline in the campus itself
MIT Pune – Good Governance and Leadership Skills
It is a seminar starting from 3rd November and will be till 30 November 2014. There is no fees for this seminar and all students will get Certificates from MIT Pune.
For any Enquiry related to this, you can directly contact CEE representatives at following mail :
ceeindia014@gmail.com
executivememberceeindia@gmail.com
ceeindia505@gmail.com
ceeindia06@gmail.com
You can also have a look at official circular regarding this on UPTU Website:  Competition Details
If you have any other concern, do let us know through comments. We shall try to help you out as soon as possible.
Regards,
Team – UPTU Khabar