Advaitam – NIT, Agartala Cultural and Technical Fest 2015
November 1, 2014 by Ankit Sharma
Advaitam – Technical And Cultural Fest, NIT Agartala launching initiative SAAMYA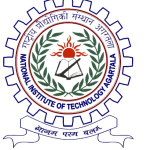 NIT Agartala is organising Technical and Cultural fest in the February month, 2014. NIT Agartala's Cultural fest MOKSHA and Techno management fest AAYAM  have been combined and renamed as ADVAITAM..
This year Advaitam is supporting a social cause which aims at removing discrimination toward North East and it's people and is named as SAAMYA (that means equality). 
The cause itself highlight the fact that North – east discrimination is increasing these days and it should be stopped and North East Indian should be treated as equal as other Indians. This fest aims toward a great initiative by raising a social voice against this injustice.
In case you want to participate in this event, you can have a look at the event brochure. Below are few documents including event brochure, Event Sponsorship Proposal, Logos and fest posters.
Event Profile – Wiki, Bio, Details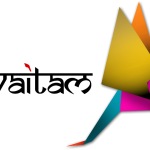 Advaitam is  a 5 day techno-cultural fest of nit agartala going to set foot for The first time in February 2015. It will circumscribe wide range of technical, cultural and management events and competitions. it is the fusion of NIT Agartala's previous technical fest aayam and cultural fest moksha.
the past successful versions of aayam and moksha have observed personalities like chetan bhagat, vishal dadlani, sona mohapatra, kumar vishwas, and prof. gautam biswas enlightening as well as motivating the participants.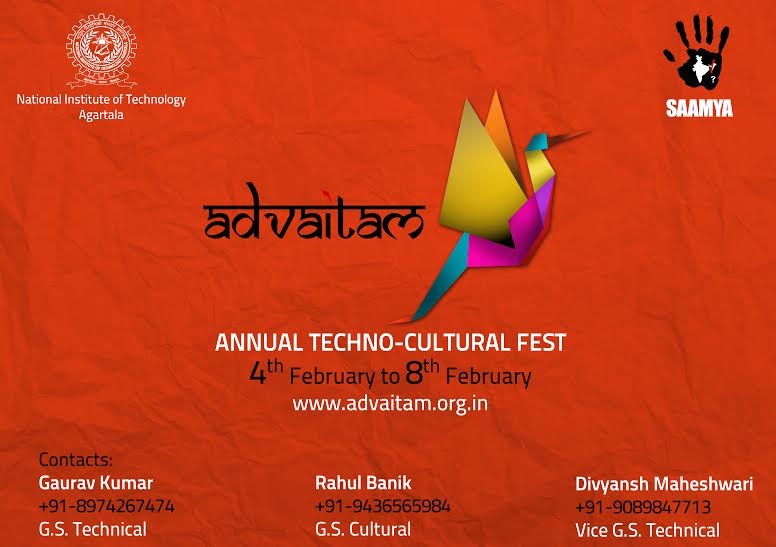 History
Until previous year Advaitam was celebrated partly as Moksha (cultural fest, in month of October or November) and Aayam(Tech Fest, In between March and April). It is being organised by Student Gymkhana of NIT Agartala. The fest receives sponsorship from various companies.
| | | |
| --- | --- | --- |
| Year | Fest | Renowned Personality |
| 2012 | Moksha | Parikrama(Band) |
| 2012 | Aayam | Saurabh Tiwary |
| 2013 | Moksha | Vishal Dadlani |
| 2013 | Aayam | Sona Mohapatra |
Campaign
SAAMYA (means equal)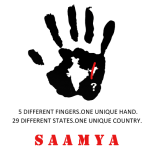 SAAMYA is a social awareness cum movement initiated by students of NIT Agartala under ADVAITAM, it aims to take a stance against violence and general discrimination faced by north-east people in other parts of India. Through SAAMYA, the students seek to appeal to the intellectuals and leaders of tomorrow, to bring to light the extreme problems faced by people of north-east India in their day to day lives, in various parts of the country, and dispel some misconceptions and common racist notions surrounding people of North-East India, and urging them to treat and work together with people of north-east India as equals towards a better India. The students plan to take up the cause on the web and social media through the platform provided by ADVAITAM.
Events
The previous versions consist of various cultural and technical events.
Cultural
Traditional Dances,
Singing events
Band performances
exhibitions
Technical
Robotic events
Management Events
Case Study
Advertisement and documentary making
Fun events
ORGANISATION
Advaitam is solely organized by students of NIT Agartala. The core organizing committee consists of a group of appointed students headed by a faculty member. The organizing committee is further divided into two sub-committees each responsible for the Technical and Cultural parts of the fest respectively. The Technical committee is headed by General Secretary-Technical and the Cultural committee is headed by General Secretary -Cultural. The committees are well supported by the students branched into various teams working together.
Competitions
Competitions in technical and cultural fields are to be conducted.
Cultural part will encompass dance, dramatics, fine arts, film and photography and musical competitions. There will also be debates, discussions, word games and writing contests in English and Hindi. Each of these events has cash prizes and various teams competing for the top prize.
Technical part comprises of robotics, management, aptitude testing, puzzles, brain teasers, presentation competitions. There are also fun events like Sudoku, Bollywood quiz, Minute to win it etc.
Professional Shows
Fashion Show: The previous forms witnessed Panache fashion show                displaying eclectic trends. The show receives participation from many colleges across Agartala and is sponsored by eminent enterprises like Tuborg and Lee Cooper. Participants are judged on their genre specifics.
Indian Tradition: Dance, songs and Drama representing different forms of Indian Culture are the center of attraction. Students from various colleges across Agartala and professionals from Dance Academies take part in this display.
Band Competition: Many Bands from North Eastern region take part in this event to perform at NIT Agartala.
Commercial Opportunities:
Advaitam is expected to attract a large number of corporations for sponsorship. Previous versions Moksha and Aayam received patronage from TATA, ONGC, BSNL, BAJAJ, INDIGO, SBI, AIR INDIA, LG, CANARA BANK, HERO, LEVI'S, CAFÉ COFFEE DAY, PEPSI etc.
Contact Details
If you want to contact this fest management committee regarding event sponsorship, read their proposal here : Event Sponsorship Proposal
If you want full detail, Wiki of this fest, kindly download this doc file : Event Wiki
If you need any other detail regarding this event, kindly contact Event Coordinator Ankit Roanka at this email id : ankit.raonka@gmail.com
In case you find any error or have any other doubt related to this information, feel free to get in touch with us at uptukhabar@gmail.com