Jobs and Interview tips from Rohit Pandey – TPO, United College
October 6, 2014 by Ankit Sharma
Tips and Techniques to get a Good Job and a Bright Future
Hello Everyone
For the section of Expert Advise this time we present the interview
of TPO Head of United College of Engineering, Gr. Noida  Mr  Rohit Pandey.
Mr Rohit Pandey is the Head of Corporate Relation Cell of United College
of Engineering, Gr Noida. He has the experience of 8 years in the field of
training and placement. And on the basis of our talk we can definitely
say that he is very energetic and dynamic person. He says that "SUCCESS
CAN BE ACHIVED BY CONTINUOUS HARD WORK AND PRACTICE". Here is the convo listed below between Our Editor and the TPO of United College.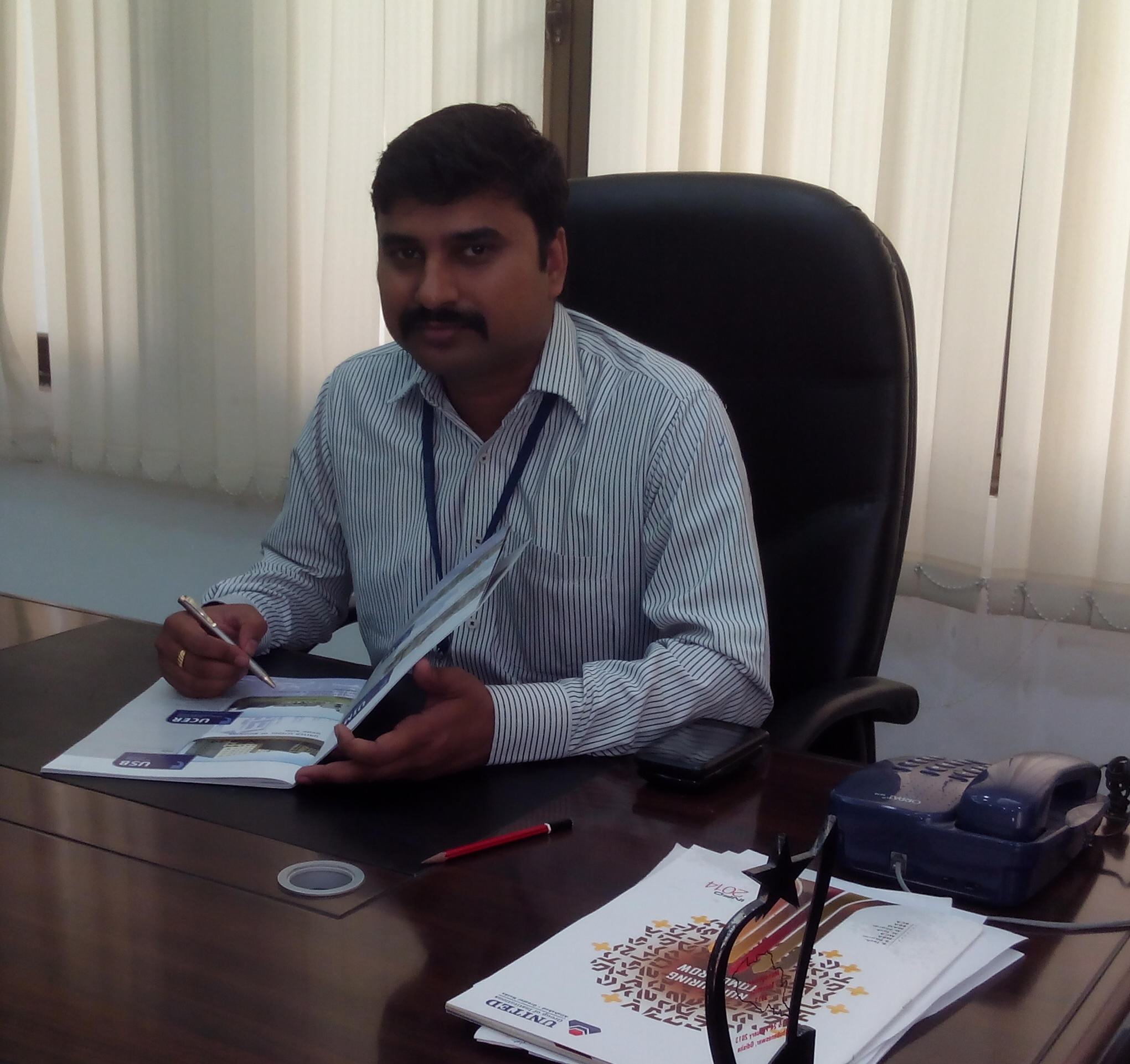 UPTU KHABAR EDITOR: Hello Sir , We want to know that how a student can
transform himself during these four year of B.tech from a fresher to a corporate
ready.
Mr Rohit Pandey: First of all he should must be aware that why he has chosen the B.Tech in specific branch. He should be very clear about his domain. During the first year he should be given guideline about this through workshop. In Second Year they should be Given Corporate Interface so they he can have the insight what corporate is and how it Work's so that he can develop interest and develop himself according to it. In third year student should focus on live project work. Also he should attend guest lectures who can guide them for the latest technology in there domain. For the final year he should be ready for industry. He should be practically as well as mentally ready to work in the corporate.It is suggested that through out his B.tech he should focus on his development  of skill for all walk of life.
UPTU KHABAR EDITOR: Any special suggestion for final year student.
Mr Rohit Pandey : For final year student it is suggested that apart from there
domain knowledge that should focus on PERSONALITY GROOMING. Personality
development is not an one day show. Your personality play a maximum impact
in the corporate world.
For Aptitude focus more on practice and online learning. Self-learning is more important
then joining a coaching for it. Also the syllabus for the aptitude for placement and coaching
are of the different level. So I prefer student to study it themselves.
UPTU KHABAR EDITOR: What key skill should student must have for cracking the interview.
Mr Rohit Pandey : Communication is the major key skill which help the student to crack down the any short of interview.I had seen that sometime student have the very good  technical skill but they lack the communication skill. For them I suggest that no one can teach you about communication.You can only improve your communication if you practice it.Try to communicate with more people around you. Student should themselves organise there own Group Discussion Session. Also your communication skill will help you to reach the highest point of success.
UPTU KHABAR EDITOR: What quality should a student had when they start there carrier.
Mr Rohit Pandey : A student who had just got placed should develop following qualities in themselves
LEARNING: Each day technology is changing. And for this they can't go back to college to learn about this changing technology. So they had to be self-learners. They have to keep on learning as "LEARNING IS A CONTINUOUS PROCESS"
SUPPORTIVE: They should be very much supportive to their college and junior's.It will help them to keep their carrier graph on high.
LEADERSHIP: They should develop their leadership quality to lead.
TEAM WORK: They should be a team player because you can't do things alone in the corporate world.
UPTU KHABAR EDITOR: What do you think about the placement this year.
Mr Rohit Pandey: With the introduction of new reforms and policy it seems
that market is in good condition. There are expected boom in many sectors like
E-commerce, Automobile and IT. Also these year company seems to go for bulk
hiring as there is the rise of demand for IT professional. So student are going to have
good opportunity this year.
So I wish all the best to the student.
" SUCCESS COMES WITH CONTINUOUS PRACTICE"
We hope our readers must have enjoyed the expert opinion on this subject matter. We shall try to bring more quality content in near future. Stay tuned.
Regards,
Webmaster – UPTU Khabar